About
Yaal Mall
Strategically located on Al Dabbous Street in Fahaheel, Yaal Mall & Tower is a mixed-use development constructed over a 7183 m2 plot of prime real estate. Poised to be a landmark in the most vibrant and important commercial hub in the area, Yaal comprises a lifestyle shopping mall and prominent state-ofthe-art office tower lending the project a distinct identity and universal appeal.

Imagine A Place your customers will never want to leave...Imagine A Place your customers will never want to leave...

Where the best of brands, businesses and modern aesthetics blend to give your patrons a truly memorable experience.

From a local dialect, YAAL means water's edge. This idea or thought permeates subtly throughout the development where details, materials, colors and design features combine to create a contemporary, beautiful retail environment.

We Identify opportunities, And bring them to you..

We've done so time and time again. Yaal Mall & Tower contains 24 floors, with four levels of dedicated retail, a restaurant floor, and 13 stories of premium office space in addition to six levels of parking. The Shopping Mall GLA consists of 15,002 m2 of premium retail space soon to serve as a prominent landmark along Al Dabbous Street, the main thoroughfare in Fahaheel. Our strategic location makes your businesses accessible, noticeable and distinguishable.
With over 115 units of retail connected by a dramatic central atrium and 9,500 m2 of sea view office space on offer, Yaal Mall & Tower is a macrocosm of profitable business models, poised to give you high returns on investment and high value for the trust you vest in us. This makes us your ideal location of choice to set up your shop for retail, food and beverage, lifestyle, recreation, leisure, entertainment, and high-quality office space
Location
Benefit from our prime location along Al Dabbous Street in Fahaheel. Surrounded by a promising catchment area in the Ahmadi Governorate comprising the business community, trade and retail hubs, ministries and educational institutions and residential areas, our location attracts a diverse demographic. The project holds high potential to draw in target segments across all age groups and a mixed demographic of expats and Kuwaiti nationals from Fahaheel, Mangaf, Ahmadi, Mahboula, Sabahiya and Abu Halifa, as well as weekend shoppers and diners from Kuwait city and beyond staying at beach houses or sea side resorts along the coastline. The state-of-the-art Class AAA office tower also provides the mall with a built-in customer base for service oriented outlets and food and beverage units.
Strategic Edge...
Benefit from our strategic edge of versatile mix of retail brands and business enterprises, as well as a diverse patron base… As a brand, target the discerning customer or client who appreciates a holistic shopping experience and locations that bring together the best of retail, F&B, leisure, and entertainment. Yaal Mall is positioned to appeal to an upwardly mobile target group for mid to upper-mid segment shoppers with a primary focus on retail categories and brands catering to women and children and family-centric shopping. It also targets patrons of a diverse mix of businesses and leisure options including but not limited to:
New Fashion brands not represented in Fahaheel

Fashion & Related Accessories

Home Accessories/Furnishing

Hyper Market / Super Market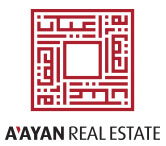 The management of Yaal Mall & Tower is under the responsibility of A'ayan Real Estate Company which was Established in 1976 and relaunched in 2004 with a brand new vision, Aayan Real Estate (ARE) is a publicly listed company with a paid-up capital of KD 39.58 million offering comprehensive real estate development services with projects and investments in Kuwait and abroad.
Since inception, ARE has strived towards a fully integrated real estate development approach including financing, design, construction, operation, investment and marketing covering the full cycle of development. ARE focuses on undertaking diverse landmark projects in several sectors including residential, hotel and hospitality, office buildings, retail malls and other mixed use developments.